"Every day can be a fantasy when you create a dream world"
- Summer thornton
Welcome to our "ever after" room. I read in a design book once that, "Every day can be a fantasy when you create a dream world", and it stuck with me as I was designing this room for my little girl.
My home and the rooms in it are a retreat and a haven from reality and the world. It's here I do my most dreaming, working, loving and living. My own home is one where I can be bold and design to my wildest imagination with no fear in the way.
I want the rooms here in my home to tell a story, to be their own personalities and hit you in the heart with wonder, feelings, memories, whimsy, and romance the moment you walk in them. A hint of antiques (the French antique doors, chairs and the floral art) to add character and a couple modern pops (the lighting and the acrylic desk) for freshness.
As a romantic at heart, I just love a room that evokes feelings. A well designed room should feel tailored to you, full of special thought and detailed out in a beautiful happy personal way. So many artists whose beautiful work I got to use in this room, thank you! @lamaisonpierrefrey fabric with @matouklinens @schumacher1889 with art creations by @celestecclark and @papillons_by_gg
xoxo
Cara Fox
The Fox Group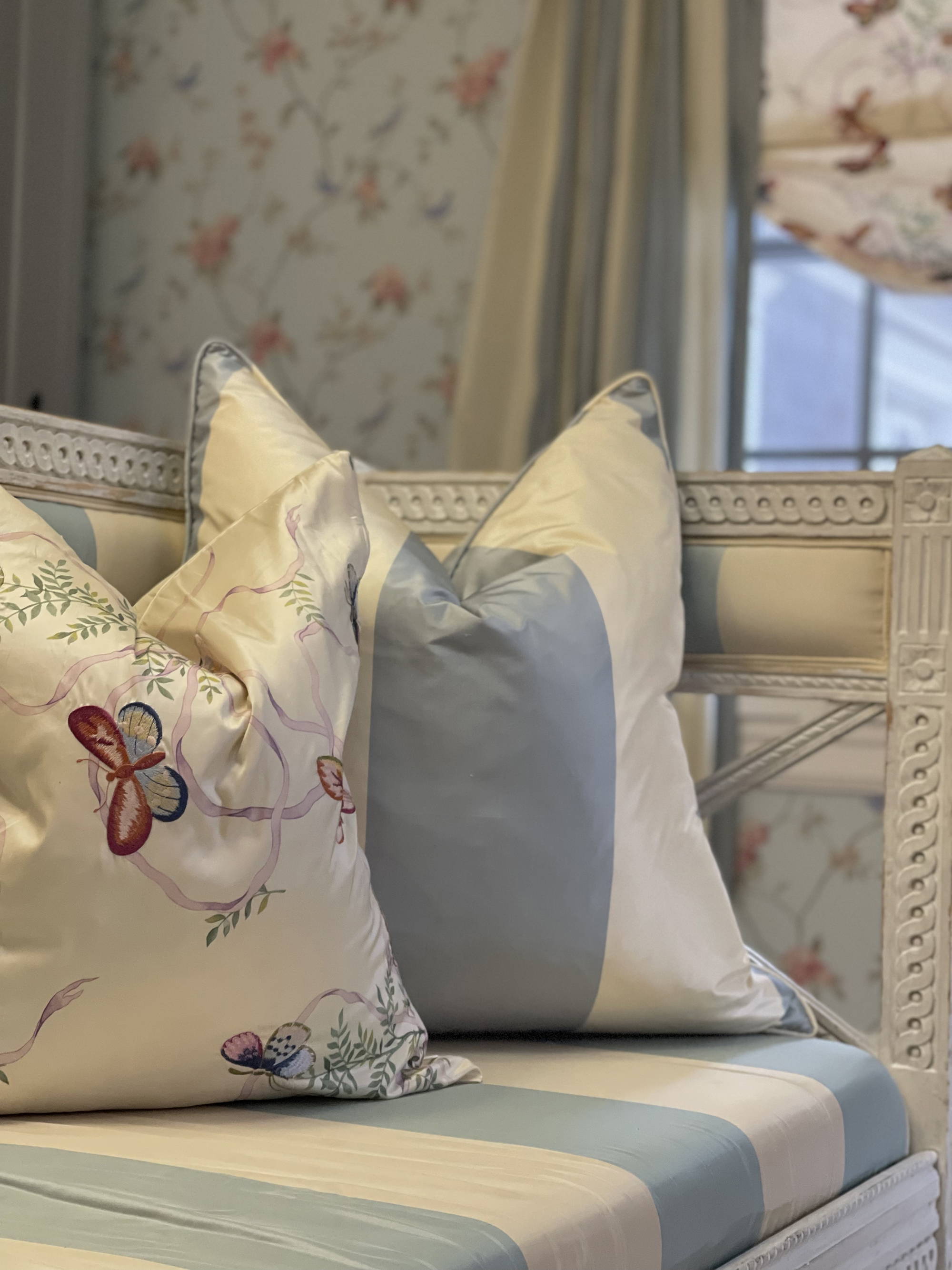 Enchanting fabrics & patterns
Hand selected Matouk Linens and Schumacher fabrics with custom floral wallpaper set the landscape for endless play and creativity.
Most of the fabrics and wallpaper you see throughout our Ever After room can be purchased through our shop.
Contact hello@thefoxgroup.com for more information and to place an order.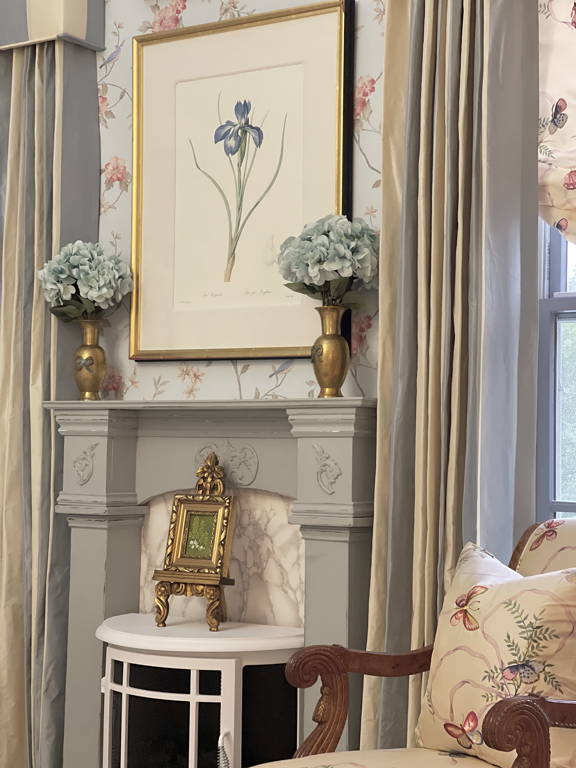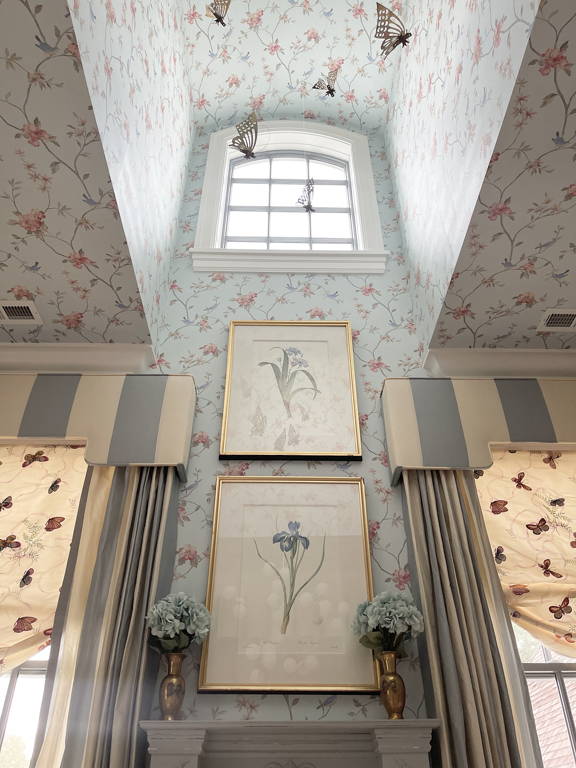 We found amazing large antique botanical art pieces and had a tough time choosing which we'd use in our Ever After room. Each piece is unique and would be an incredible option for any space. We had a few pieces from the same antique collection left and they're now up on our shop.
We used this beautiful bird and rose garden wallpaper throughout the entire room. We love the colors and style so much we put it on the ceiling too. It's now available by the roll here on the shop!
LET US HELP YOU CREATE YOUR EVER AFTER
Please contact us for design help and product ordering