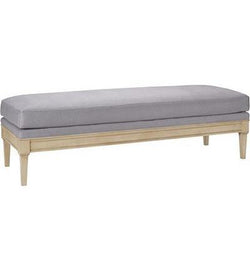 Courtland Bench | Amelia Collection
Inspired by great French Moderne benches from the 1930's, this bench has a solid mahogany apron and tapered legs. The long, sleek proportions are typical of the benches that inspired it.
18.5"h x 48"w x 18"d
Price listed is for basic furniture piece. If you're interested in fabric or size customization please contact us so we can give you an accurate quote.